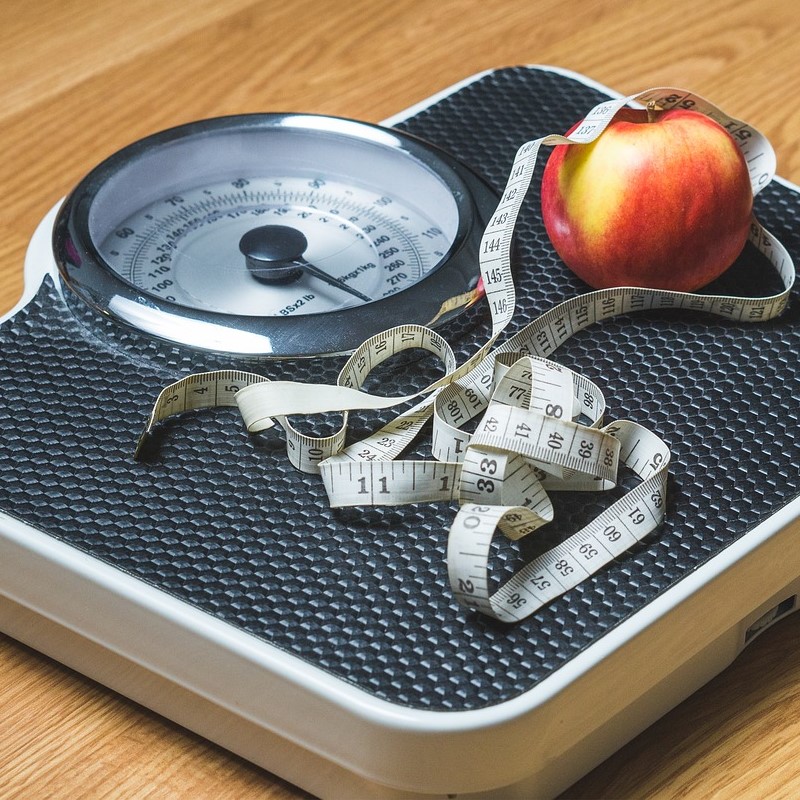 Most people know maintaining a healthy lifestyle, and keeping our weight down can increase energy and improve our general welfare. It also can reduce the risk of developing many diseases linked to unhealthy body weight, such as:
Metabolic disease

Diabetes

Cancer

Heart disease
However, things are easier said than done and maintaining our weight is a struggle many of us deal with in our high-paced and high-stress world, especially as we age.  
My Own Journey
When I founded Silhouette Health and Wellness, I took my years of medical training and combined it with my own personal experiences to provide the best treatment offerings for my patients.
After my own journey with weight loss and using various treatment methods to achieve my wellness and weight goals, I am confident I can help you achieve your own!  
Whether you're concerned about weight gain as you navigate the aging process or you want to look better, Silhouette Health and Wellness can help. Apart from offering expert advice and the latest in medical approaches, I want to make sure my patients are informed and aware of their options.
Read on as I break down the different aspects of a medically supervised weight loss program to help you decide if it's right for you. 
Real Weight Management Programs With Results
At certain points in our lives, if we are looking to shed a few pounds, we can simply cut our calorie intake and add more activity to our daily routine, but as you age, it's not that simple.
Putting on weight is much more complicated than a patient overeating, as with most other things tied to our healthy weight is simply a symptom, not the root cause of a health issue.  
To adequately address your weight concerns and accompanying health issues, you will need more than a diet, and a gym routine, more and more patients are seeing the benefits of medically supervised weight loss programs and here's why—medically supervised weight loss programs allow for customization.
There are many approaches available, and when you work with me, I'll make sure you know all of your options and have the right information to make the best choice for your health. Read on as I get into the common approaches that may help you reach your goals.
Behavior Modifications
One of the first and most straightforward options for tackling weight loss is the approach of making changes to your lifestyle.
During your consultation, we'll discuss your current activity and outline possibilities for alterations that may support other aspects of your treatment program. Your consultation is completely confidential and judgment-free, the objective is to get you feeling your best
Lipo "B" Skinny Shots
Also called the "weight loss wonder shot" by many, these Lipo B skinny shots are a mixture of:
B vitamins

Amino acids

Lipotropic agents
The shot boosts energy and metabolism and can help support immune health while battling stress and fatigue. We administer the shots by needle injection. Also, Lipo B Skinny Shots work best when you use them in combination with a diet and exercise routine.
HCG Treatment
Short for 'human chorionic gonadotropin' this is a hormone present at high levels in early pregnancy. Treatments that use HCG can help suppress hunger and be a supplemental treatment offering to your complete weight loss program. Schedule your consultation to learn more about HCG and see if it is appropriate for your program. 
Who Are Medically Supervised Weight Loss Programs For?
Any patient that is fed up with their weight may benefit from a medically led weight loss program. When you come to Silhouette Health and Wellness, I will take the time to:
Listen to your concerns

Listen to your story

 Help you customize a treatment plan perfect for meeting your needs
Fluctuations in weight and difficulty in keeping your weight stable can arise from a variety of issues, stemming from hormonal imbalance to emotional stress, to other medical conditions.
That's why scheduling a comprehensive consultation is crucial to pinpoint what is making it hard to keep the weight off. If you're looking for some other healthy habits to implement into your daily life, here are some of my top recommendations.  
Establish a sleep routine

: Sleep should be a priority and a good night's rest is critical to our body functioning optimally. Work on making your sleep space serene, free of distractions, and start crafting your nighttime routine.

 

Become a fan of exercise

: If you already exercise regularly then feel free to skip this tip, but if you have trouble committing to a gym, class, or even a nightly walk look for ways to make exercise fun. Search YouTube or different apps for new ideas and workouts or get a friend to join you!

 

Make water your favorite drink

: We're all guilty of getting a refill or two of soda, or maybe you make more trips to Starbucks than you'd like to admit, but adding more water to your daily diet is a great way to boost energy, feel better, and give your body the hydration it needs to perform optimally.

 
Schedule Your Consultation Today!
If you're ready to take your weight loss seriously and get the results you're looking for—I can help! Schedule your confidential consultation today, and together we'll:
Review your health history

Discuss your health goals

Establish a completely customized approach using the latest treatments and methods to get your weight under control
Don't hesitate to reach out with any questions or concerns, get in touch by calling our office at 214-310-1642 or by scheduling your consultation online. 
Resources
Summary
Article Name
Lipo B Skinny Shots and More: A Guide to Weight Management
Description
Lipo "B" Skinny Shots, also called the "weight loss wonder shot" are a mixture of B vitamins, amino acids, and lipotropic agents. Call us today!